Make your customers feel good
Customer Service Excellence
Equip your team members with training in how to talk to customers. We visit a range of situations your staff may encounter on a daily basis.
It's important that your team feel confident in knowing the right English phrases for different customer scenarios.
Your customer in turn, will be eager to revisit your business whilst telling their friends and family.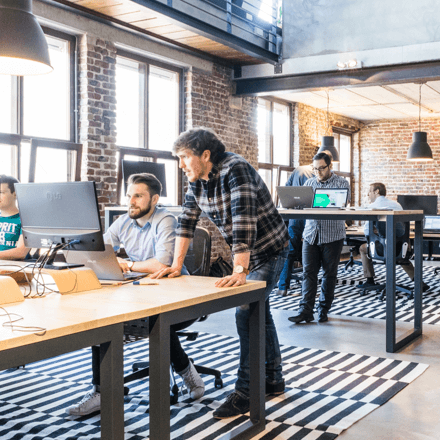 Your business grows when your customer base grows. We ensure that your team members can confidently chat with customers in English.

We build an inventory of communication exercises. Learning English in memorable ways helps when the times come to demontrate them in real customer situations. 
Advocates for your business
We teach your staff skills in Sales and Branding so they can become reliable extensions of your business image.  
The more your staff understand how they fit into the bigger picture of your business, the more engaged they will be with their customer service.

Customers feel warm, happy and eager to return.
Our classes are equally fun over Zoom or in-person. It's up to your preference. 
Our Zoom classes are flexible to your team's schedule, and we have designed them to be just as engaging as in-person classes.
Do you have a lot of team members from an international background? Some of them may be studying English. 

Our classes are empowering not only for your business image, but also for your team's sense of fulfilment. They're not only working, but improving their English communication skills.
Your vision. Our Mission.
We Believe In Hard Work And Dedication
From start to finish (although we hope to be your trusted partner forever!), we are in regular communication with your team. 
This makes sure that we're not just here for vanity metrics or to make money from the uninformed. Through our management of your digital platforms, we're invested in the success of your business.
Do you want to grow your business?